An all-in-one, collapsible bottle
Hiking, camping, biking - you name it. The MODL Bottle is ready for any adventure.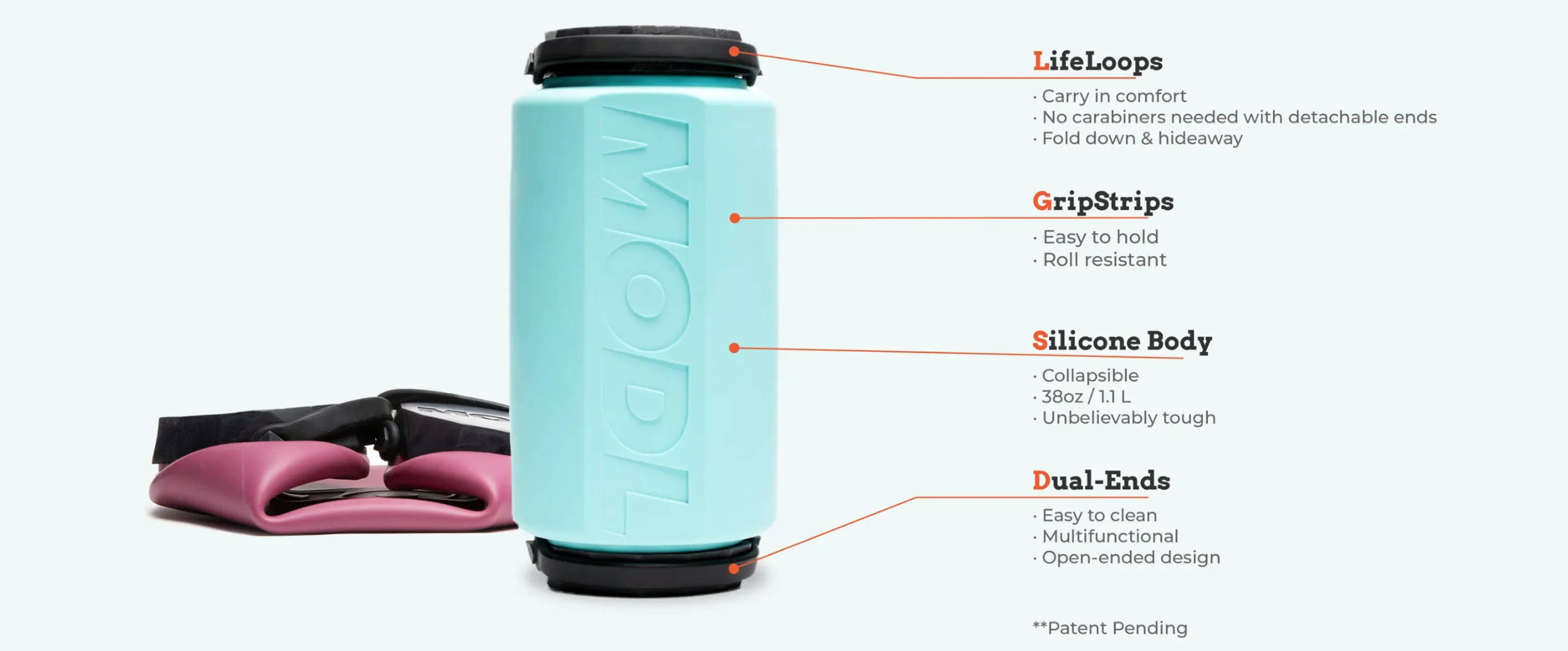 Wander in comfort with LifeLoops
Loop MODL onto whatever works - backpacks, bikes, or hands. With super-strong & detachable silicone LifeLoops, your bottle is out of your way - no carabiner needed.



Keep a grip on your bottle
GripStrips are flat strips that run the length of MODL, providing ergonomicpoints to grip the bottle and a secure way to lay MODL in those more adventurous spots.