Welcome to the revolution
In front of you lies a new type of tool - the utility bottle. Versatile and packable, MODL was made to help you do more with less.
Everything we lay out here is meant to be inspiration rather than instruction. MODL is as open-ended as your imagination. Let's dive in!
All you need for any adventure
• Collapsible bottle

• Multi-purpose filter
• Hydration pack
• Portable shower
• And more... all in one.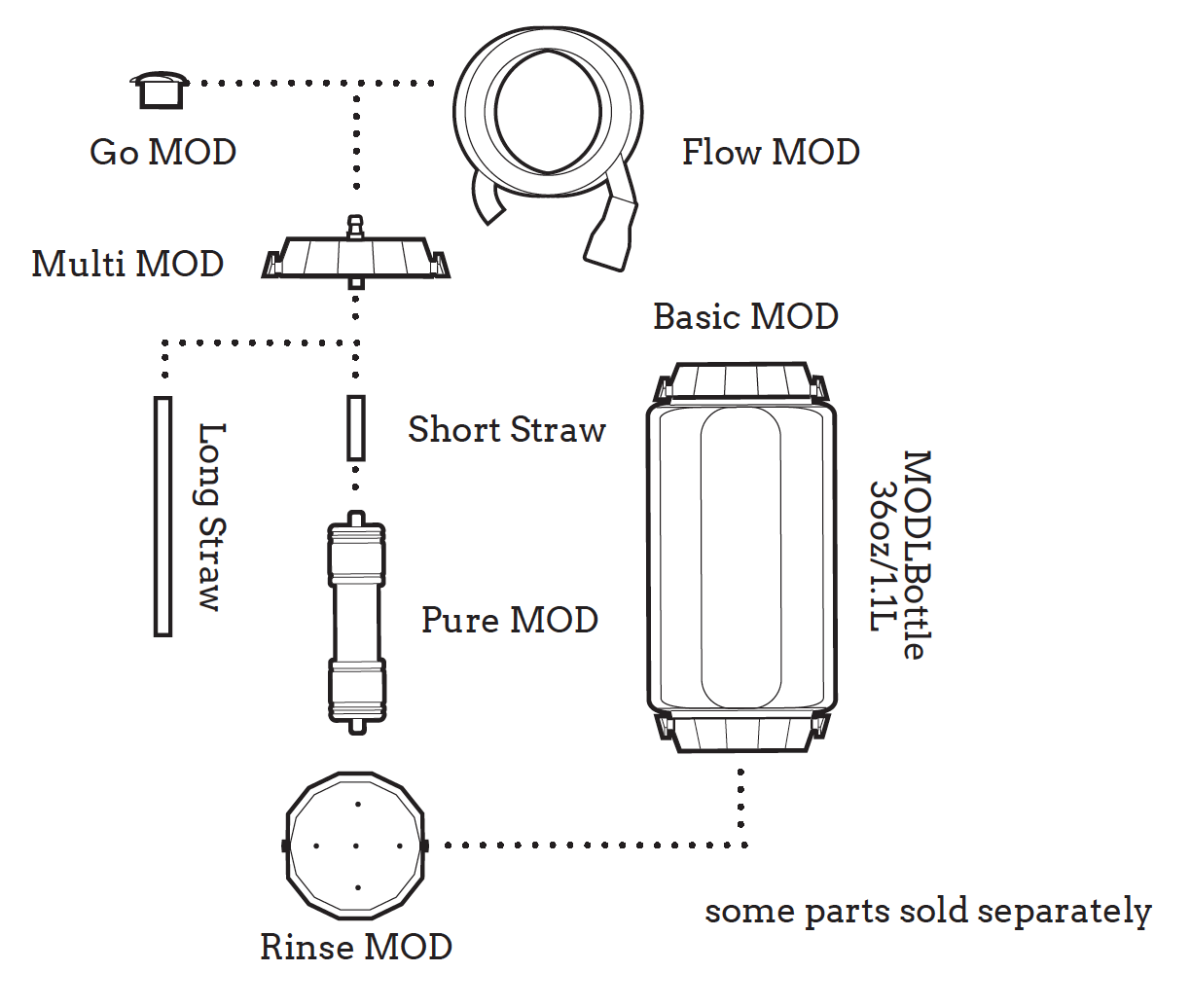 1. Place empty MODL flat on its side and loosen one end to let air out. Fold each end inward.
2. Tighten cap to seal. Voila! You can hook LifeLoops around each other to maintain a flat shape.
There are many ways to collapse MODL. It's flexible enough to fit anywhere, so get creative – MODL will spring right back. If ever it doesn't fit, strap it on with your LifeLoops.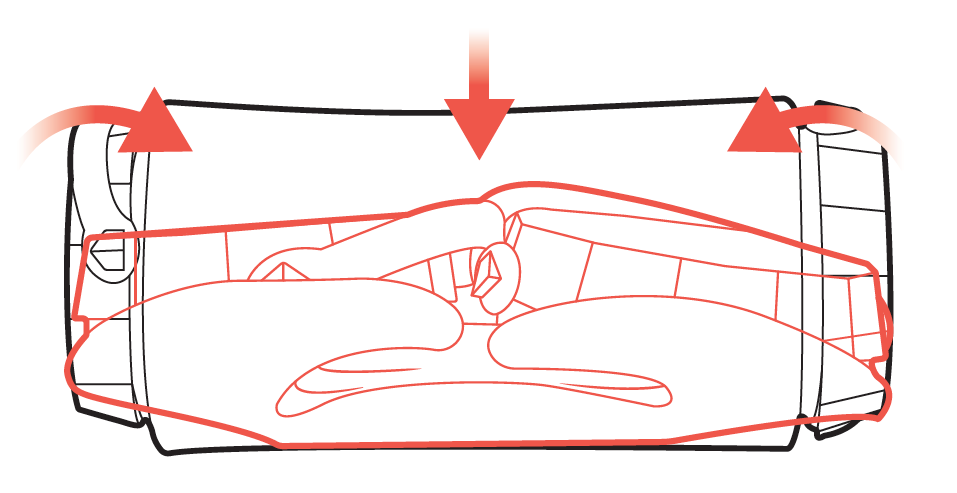 Dive deeper with Barak (our Design Dude)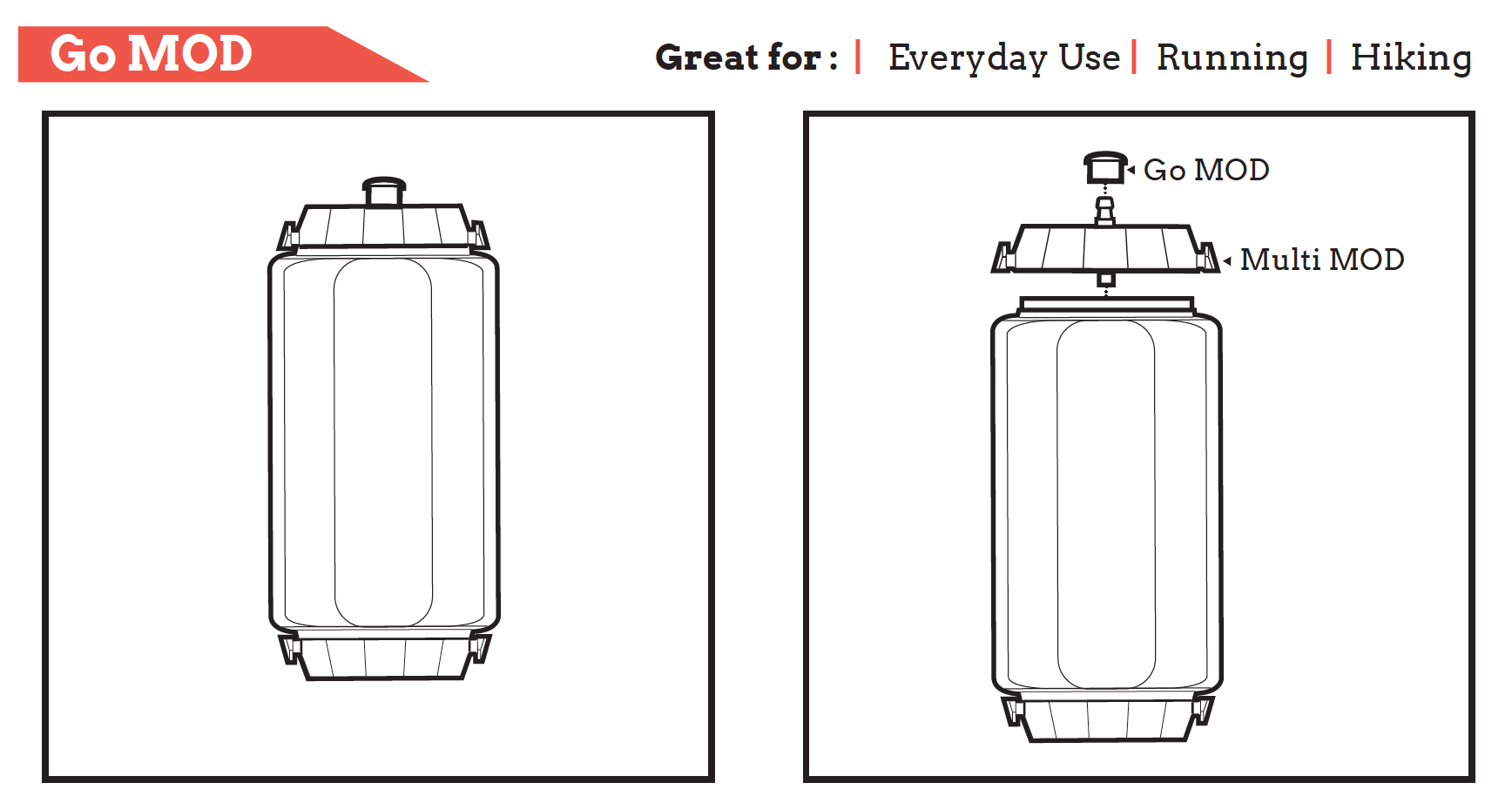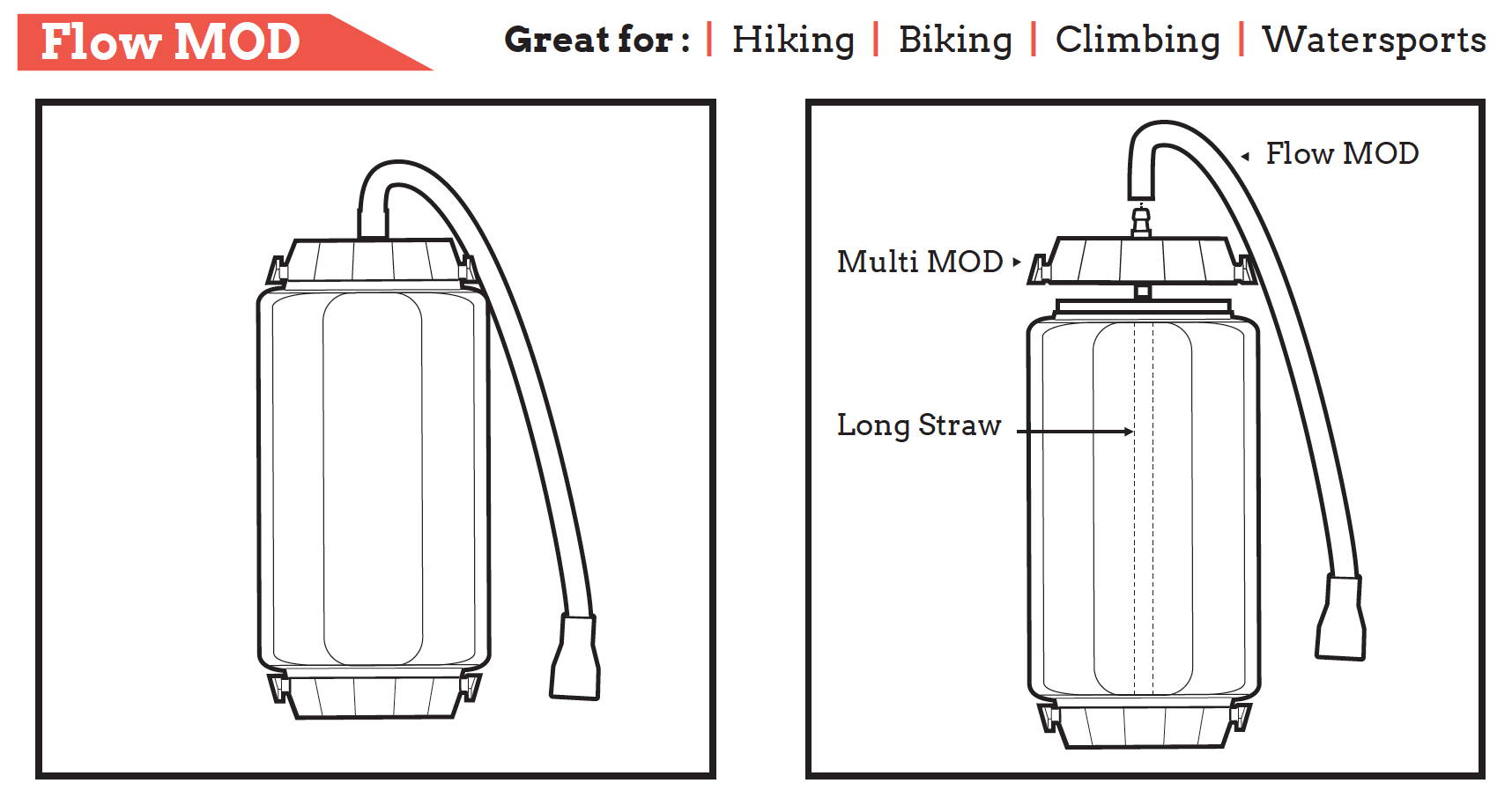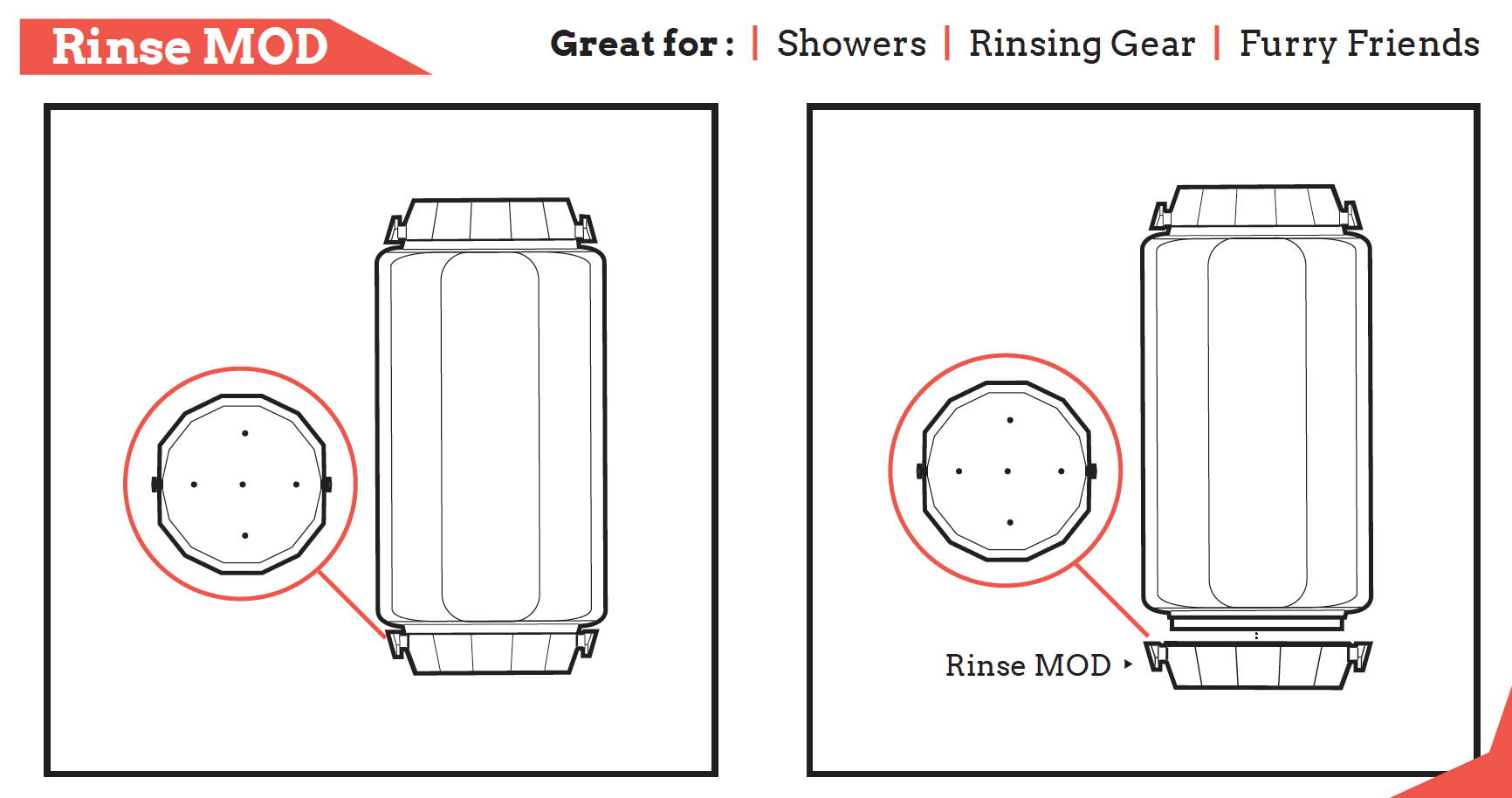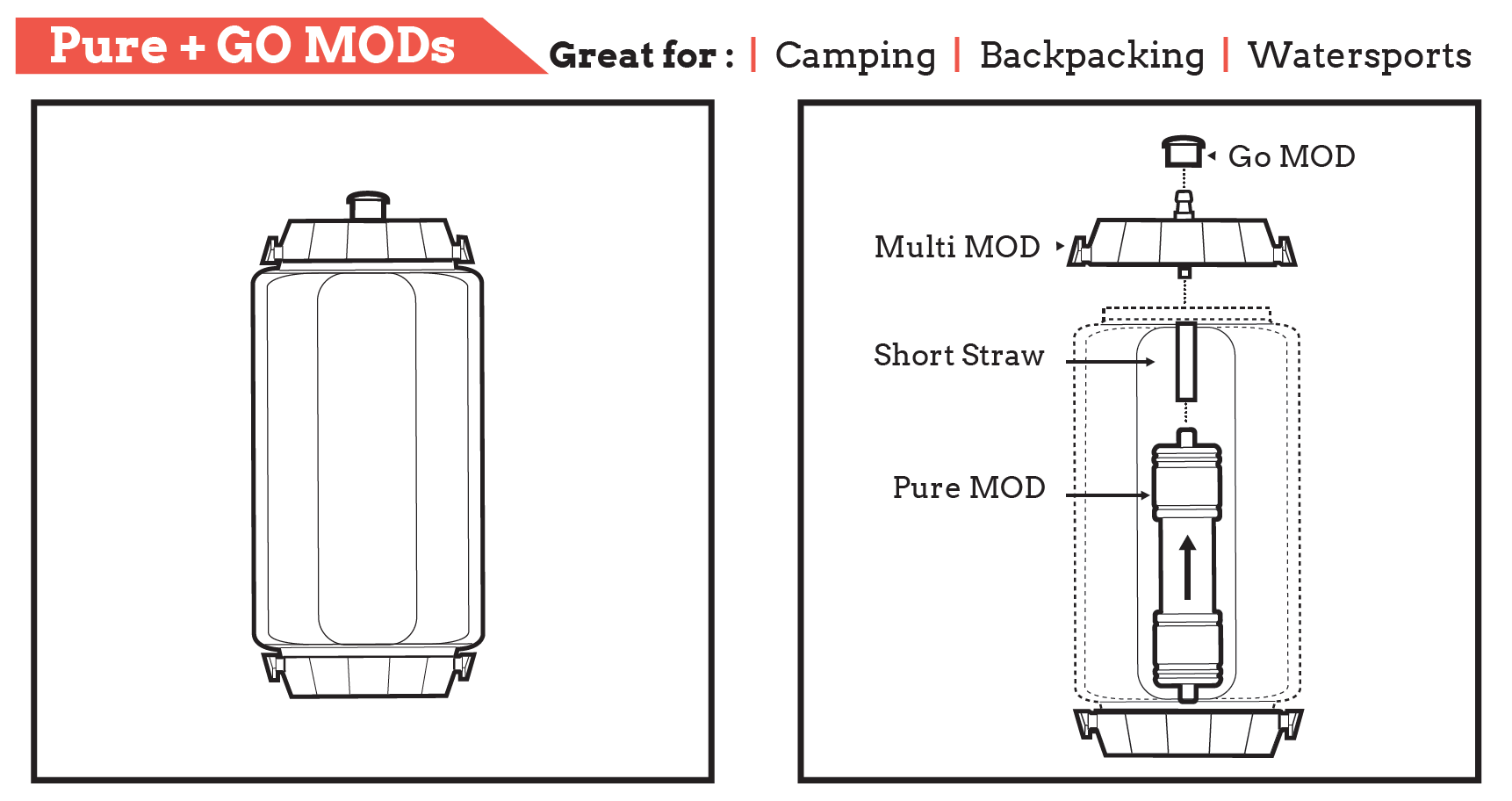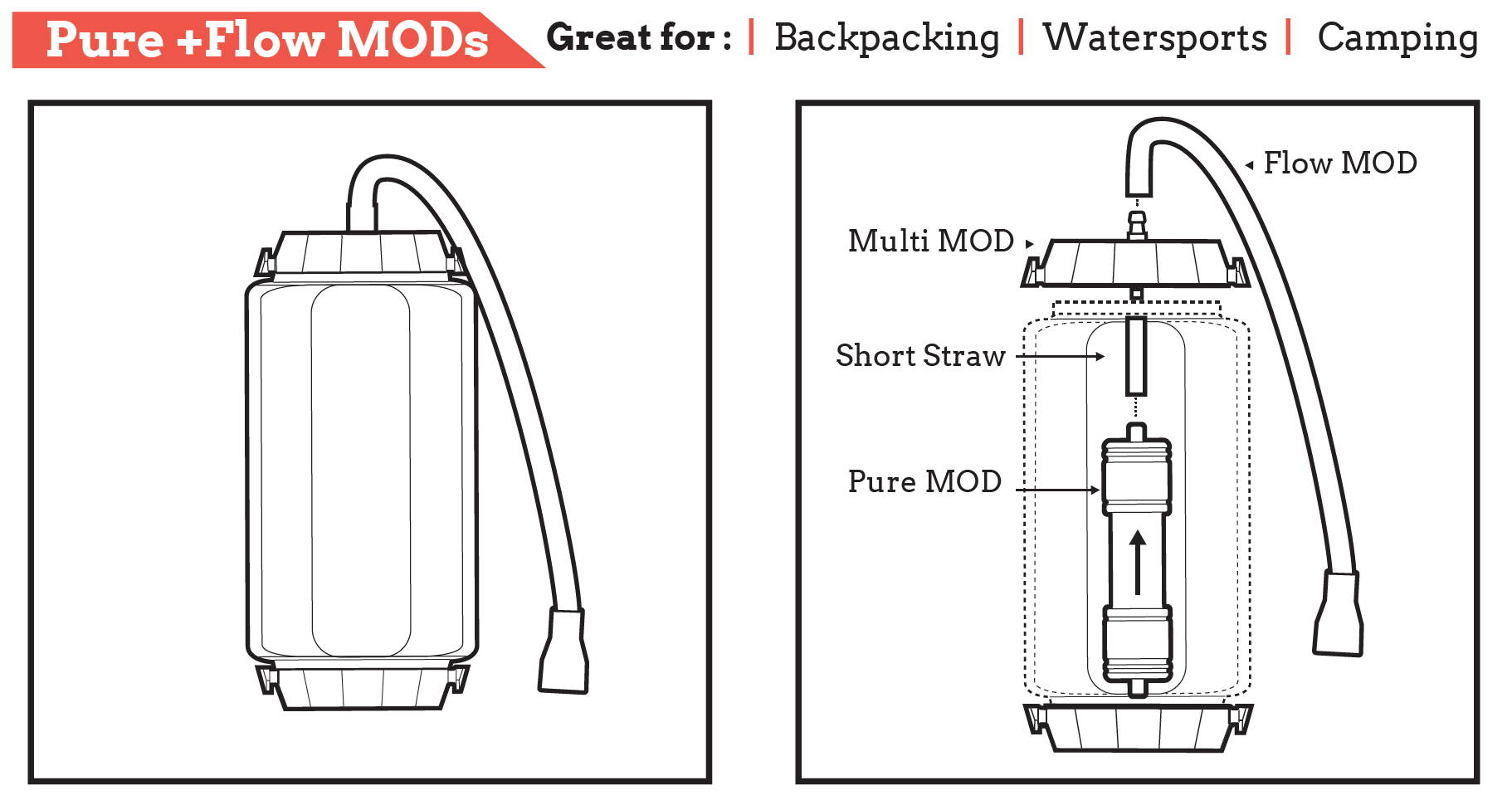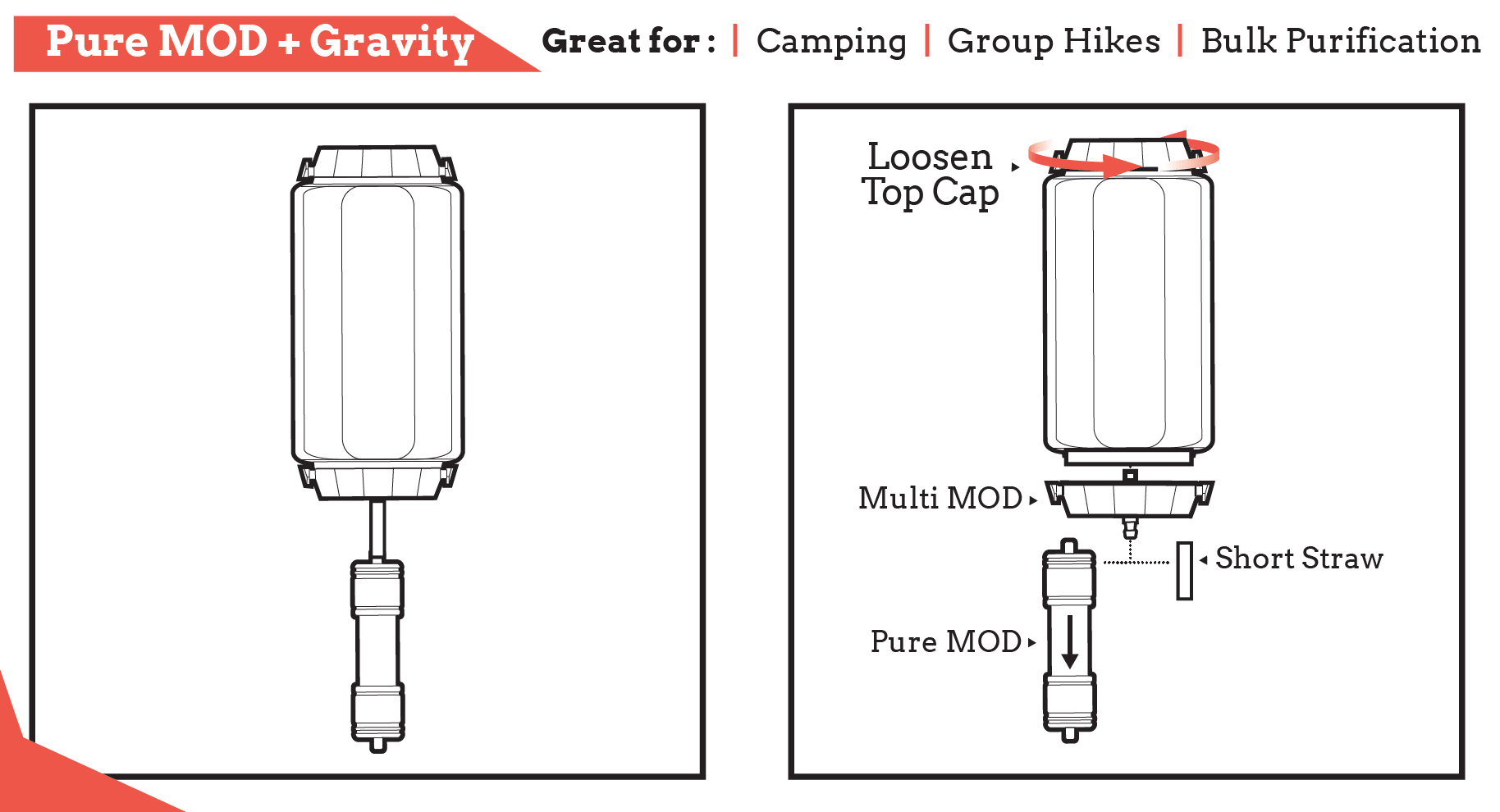 Detach all MODs before running dishwasher. For optimal results, stand MODL upright on the dishwasher's bottom rack.
Handwashing Instructions:
Add a few drops of dish soap to warm water and scrub thoroughly. Rinse before use.

Fill MODL with 1 part vinegar and 4 parts warm water. Let sit for at least one hour or overnight. Rinse before use.

Keep in dry areas, away from extreme heat. If stored for a long time, consider washing before next use.

Message from the founders
That's a wrap! We hope you got a feel for MODL and are excited to get out there.
MODL is an adaptive tool that has no set use or defined limitations. Rather, it's up to you to explore the possibilities of MODL and mold it to your lifestyle.
We hope you use it in ways we've never imagined, and when you do, we'd love to hear your stories and see your pictures! We're always around at hello@modloutdoors.com and on social media, so get in touch!
Ultimately, we believe that the value of spending time outdoors is reconnecting with the real world. Nature holds billions of years of wisdom and endless inspiration. We hope you find your inspiration and above all… Make waves.

- Barak Zitron, Zack Leitz & Justin Guld