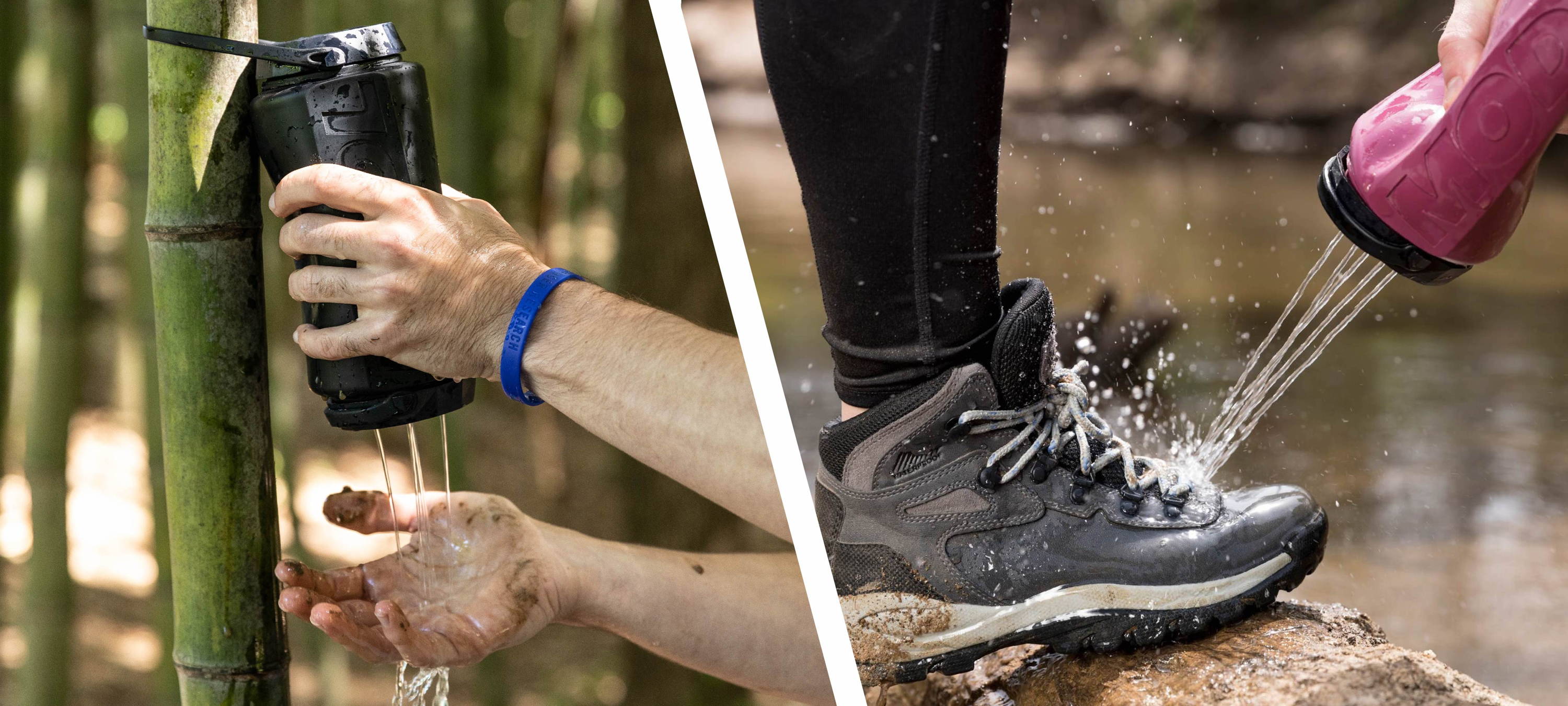 Whether its you, your gear, or your four legged friend, the Rinse MOD has you covered. Just squeeze to release the right amount - no water goes to waste.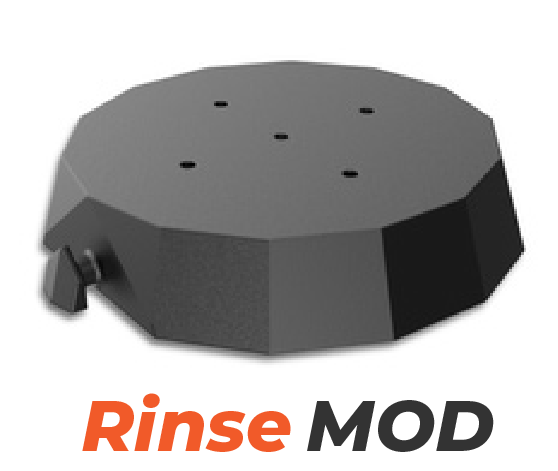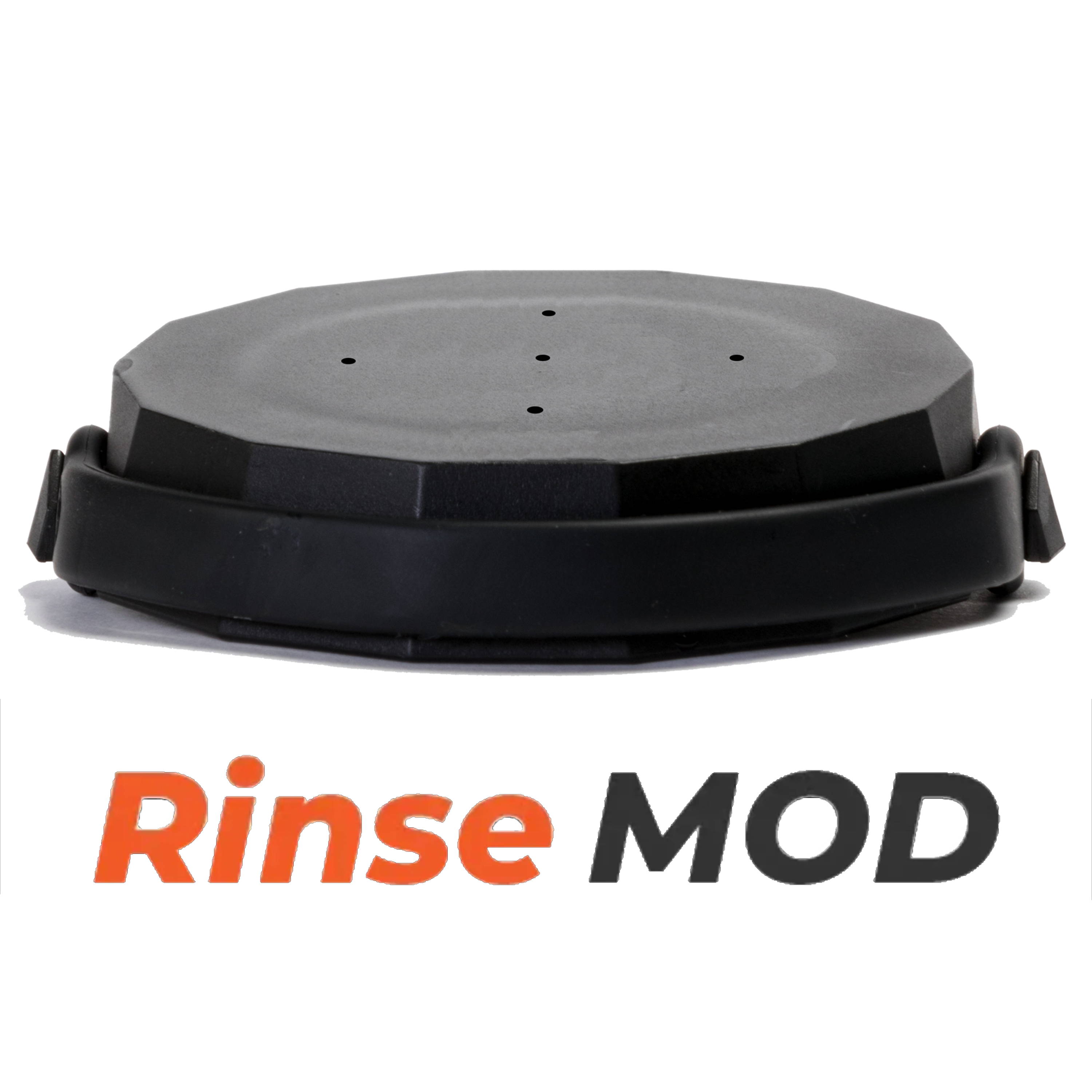 JOIN THE ADVENTURE @MODL.OUTDOORS
Customer Reviews
Write a Review
Ask a Question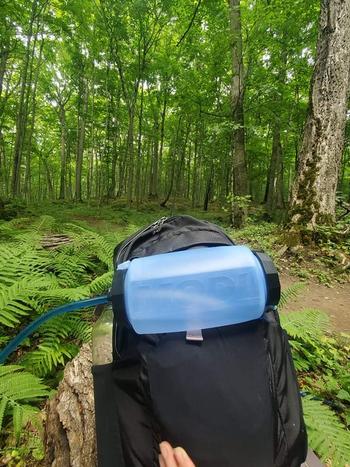 10/14/2021
Get one. You're not going to regret it.
Upfront: amazing, versatile, durable, quality construction, urban and wilderness friendly. Just buy one in your favorite color already. Longwinded: I bought this (bottle plus all mods) originally for my hiking adventures. The novelty appealed to me, and the ability to clean it so thoroughly meant it would be easier to clean than a water bladder or nalgene. So it's first showing of how awesome it was- 10mi day hike. The ability to strap it to the bag, meant I wasn't using up precious space in my bag for a bladder. I will say, there's comfort in knowing weight isn't squishing a bag of water and risking failure. Even utilized the water filter when the 2L of water didn't get us all the way back to the lot. Even though this bottle is pretty sweet for drinking water, I love it most for the rinse mod. I'm gonna gloss over the fact I love it for rinsing off dirty dog paws before they climb into the car, and same with boots. But then we had a multi-day power outage and I was still able to shower thanks to this thing. Then we had the pipe in our tub drain detach and so couldn't shower in the tub for weeks-not an issue thanks to a kid pool and this bottle. I enjoy this bottle more than I would have ever expected, and it's going on all my hiking adventures.
Mineka

United States
Thank you so much for these kind words, Mineka! You rock.
08/20/2021
A few tweaks needed
I like the compactness of the bottle. I would recommend adding units of measure molded into the plastic on the side and to make the life loops longer so that the bottle can be carried by them.
Katie B.

United States
Katie - these are great thoughts! We'll explore if it's possible to put measuring units on the side. On the longer loops, we definitely recommend SuperLoops to make it easier to carry and easier to attach to bikes & bags. We'll send an email with more details :)
08/19/2021
Great for adventures, and staying in.
First: everything works as advertised. I've used all the mods, took the bladder set up on a long hike. I liked freeing up space in my pack, and didn't have a concern about a bladder springing a leak in my pack. Filter was awesome. By far the rinse mod has gotten the most use; as we are having plumbing repair done and our only tub has been out of commission for over a week now.
Mineka D.

United States
Very glad to hear you've gotten good use out of the Rinse MOD. It really does work well as a shower replacement!
10/29/2020
Design and Functionality
Not only do these bottles look good, they're actually really functional. I read the reviews about the LifeLoops and thought to myself, "what's the big deal" but they've instantly became one of those things I never knew I needed! From strapping the bottle to a MOLLE system to simply strapping it on a belt when I need to get my hands free, these things have proven to be super useful! They're also a lot more comfortable to carry in your fingers over the metal hooks and loops from other bottles. The Rinse MOD was also super useful for spraying sand off after visiting the beach. Then there's also the act of squeezing the bottle to shoot a stream of water right into your mouth that just makes you feel accomplished (and bad ***) after a good workout or long hike :)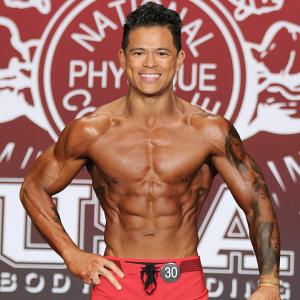 PR
PETRONILO R.

United States
This is awesome to see! Thanks for sharing all of this and glad to hear you're loving the gear :) This is an open-ended adventure so feel free to share any ideas for ways to expand the functionality!
06/12/2020
Great water bottle
Liked it a lot. It was a nice surprise
toby l.

United States
Much appreciated! Glad to hear it was a pleasant surprise