I like to consider myself an adventurous person, especially when it comes to the outdoors. Whether it's kite surfing or climbing a multi-pitch, I want to try everything at least once. But when I signed my family and I up to go off-roading on the Hell's Revenge 4x4 trail in Moab this year, I didn't think it would be much of an adventure. I could not have been more wrong.
Previous to my experience in Moab, I thought off-roading was just casually driving down some dirt roads. I assumed it was a relaxing and low-energy experience, and I'm sure it can be at times. But for those who have ridden Hell's Revenge, you know there is nothing low energy about it.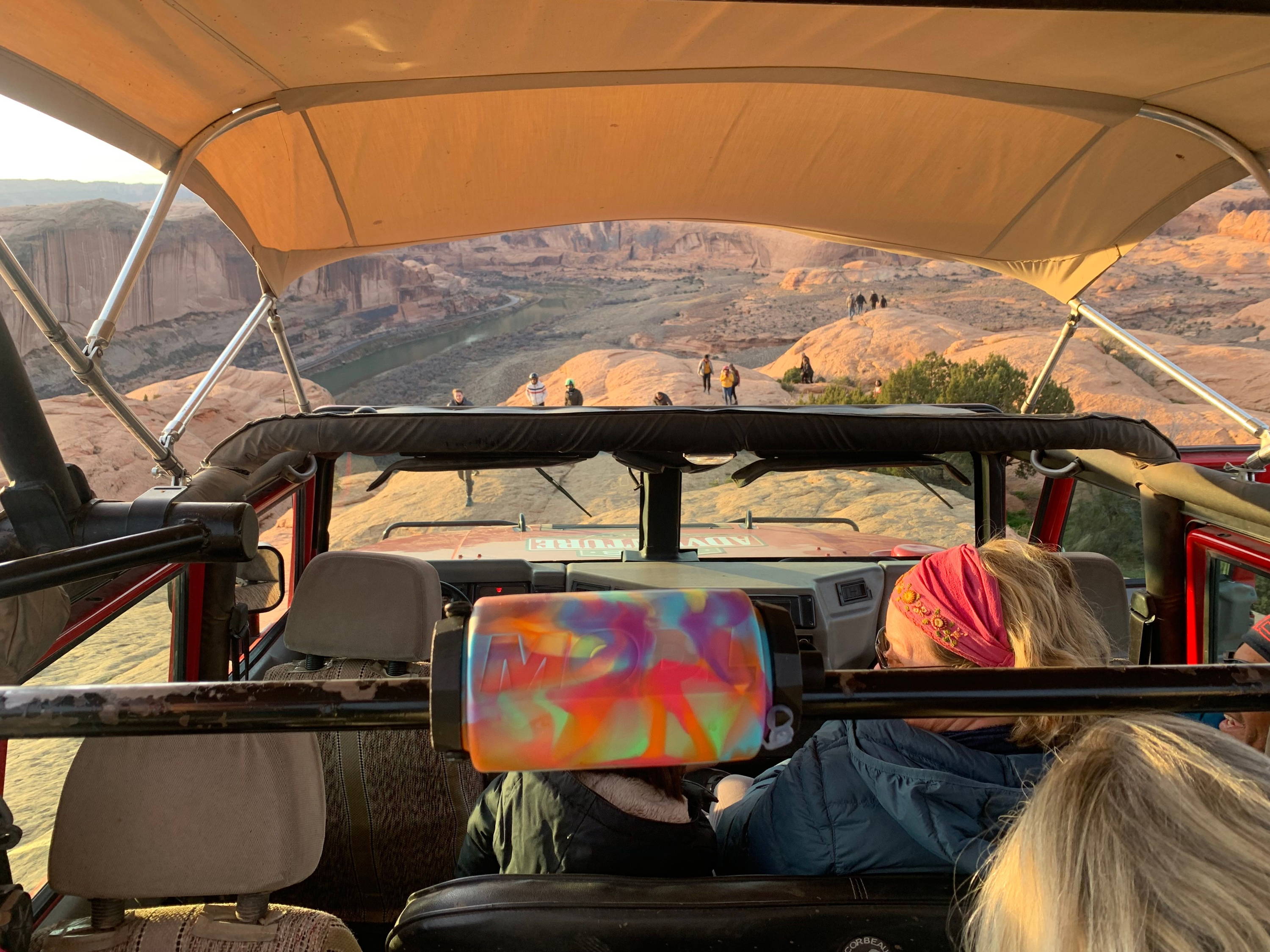 Of course, I had my MODL with me the whole time, either attached to the Jeep with SuperLoops or wearing it with my Sling MOD.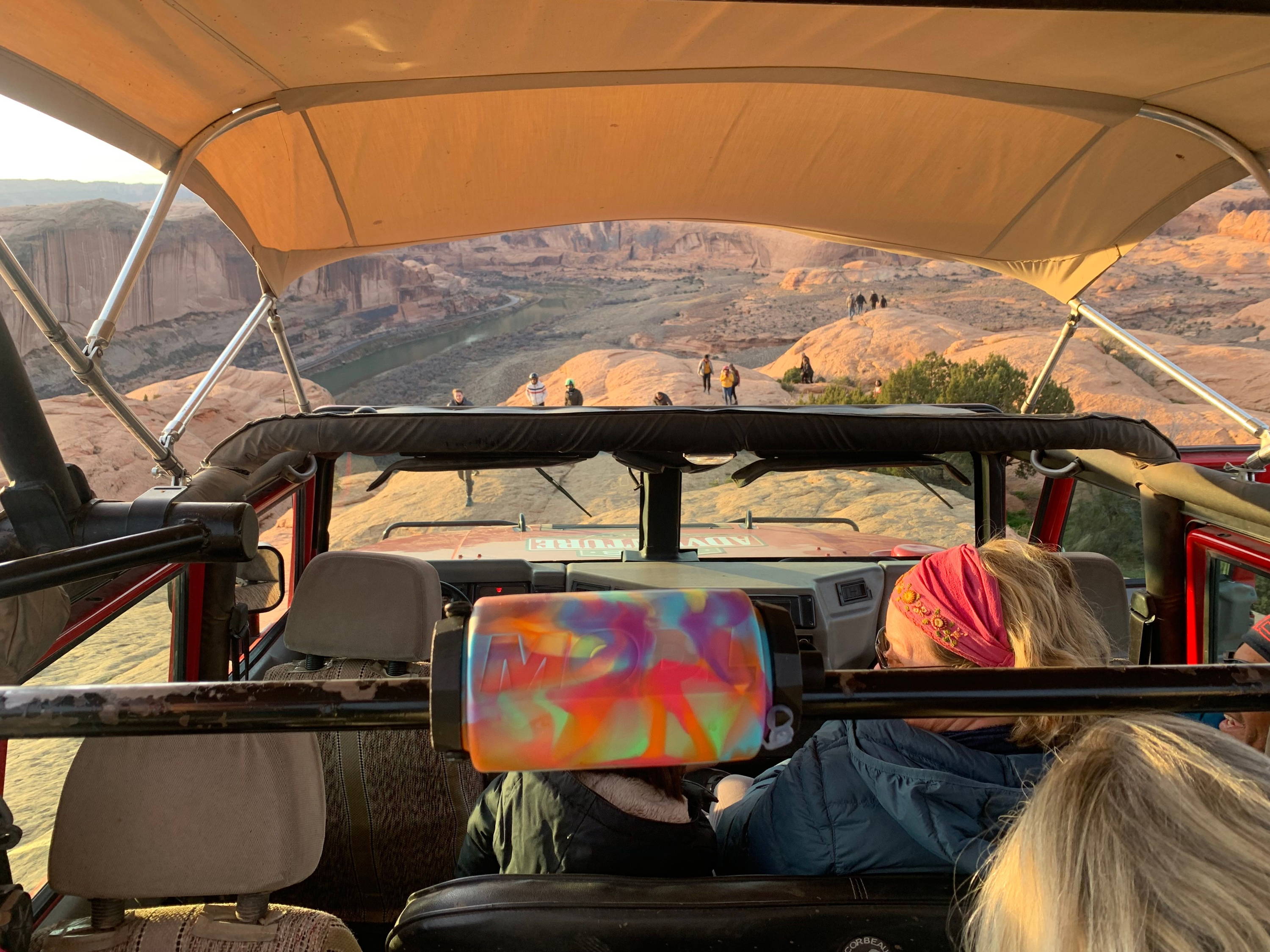 Of course, I had my MODL with me the whole time, either attached to the Jeep with SuperLoops or wearing it with my Sling MOD.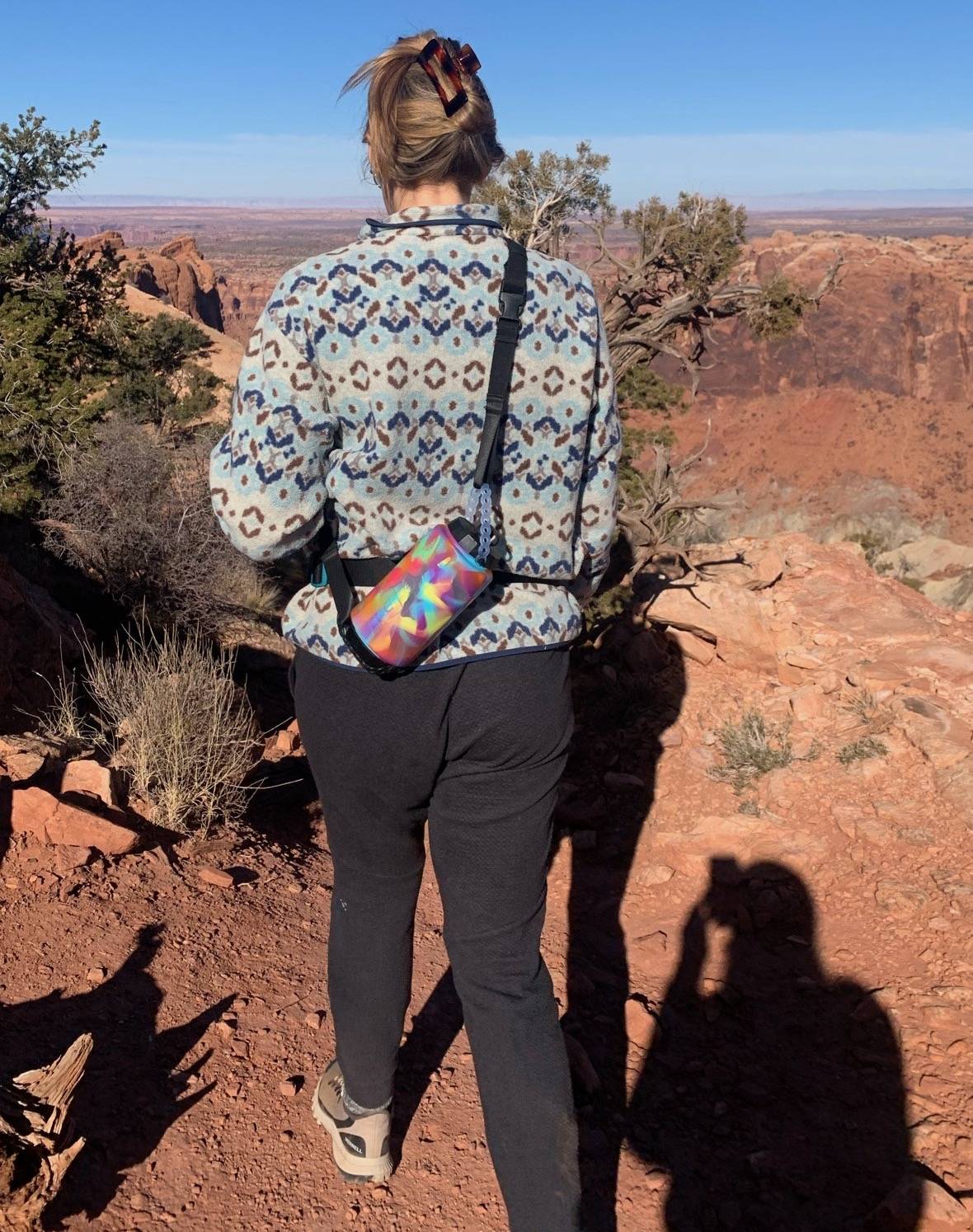 We loved having the Sling MOD on hand when hopping out to explore.
The Hell's Revenge trail immediately throws you right into some intense off-roading, as your vehicle heads up an extremely narrow and bumpy fin with steep drop offs on either side. It feels like your car could tip off the trail at any moment and tumble down to the red rocks below. After those first intense minutes on the trail got my adrenaline pumping, I realized that off-roading was more fun and freeing then I could've ever imagined. The best way I can describe the rest of the 6.5 mile long trail is as nature's rollercoaster. It's extremely narrow at times, and filled with sharp turns, steep climbs and abrupt descents. As our Jeep climbed the trail's inclines, everything else disappeared from view except for the rising slope in front of us. Our driver would then launch us down the other side, completely calm and collected the entire time (thanks Roy from Moab Adventure Center!).
The very best part, however, wasn't the thrill of the actual off-roading. It was a breathtaking view of the Colorado River from a remote lookout off the trail. What's so special about off-roading is that it allows you to experience more isolated areas with fewer people and unique views. It opens up a whole new world of exploration, and although off-roading was much more of an adrenaline rush than I expected, it's exactly the type of adventure that every outdoor enthusiast needs to have.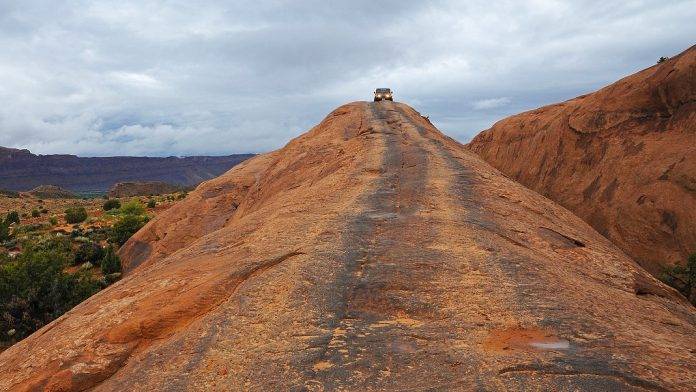 The narrow fin that begins the Hell's Revenge trail. It couldn't have been more than 8 feet wide.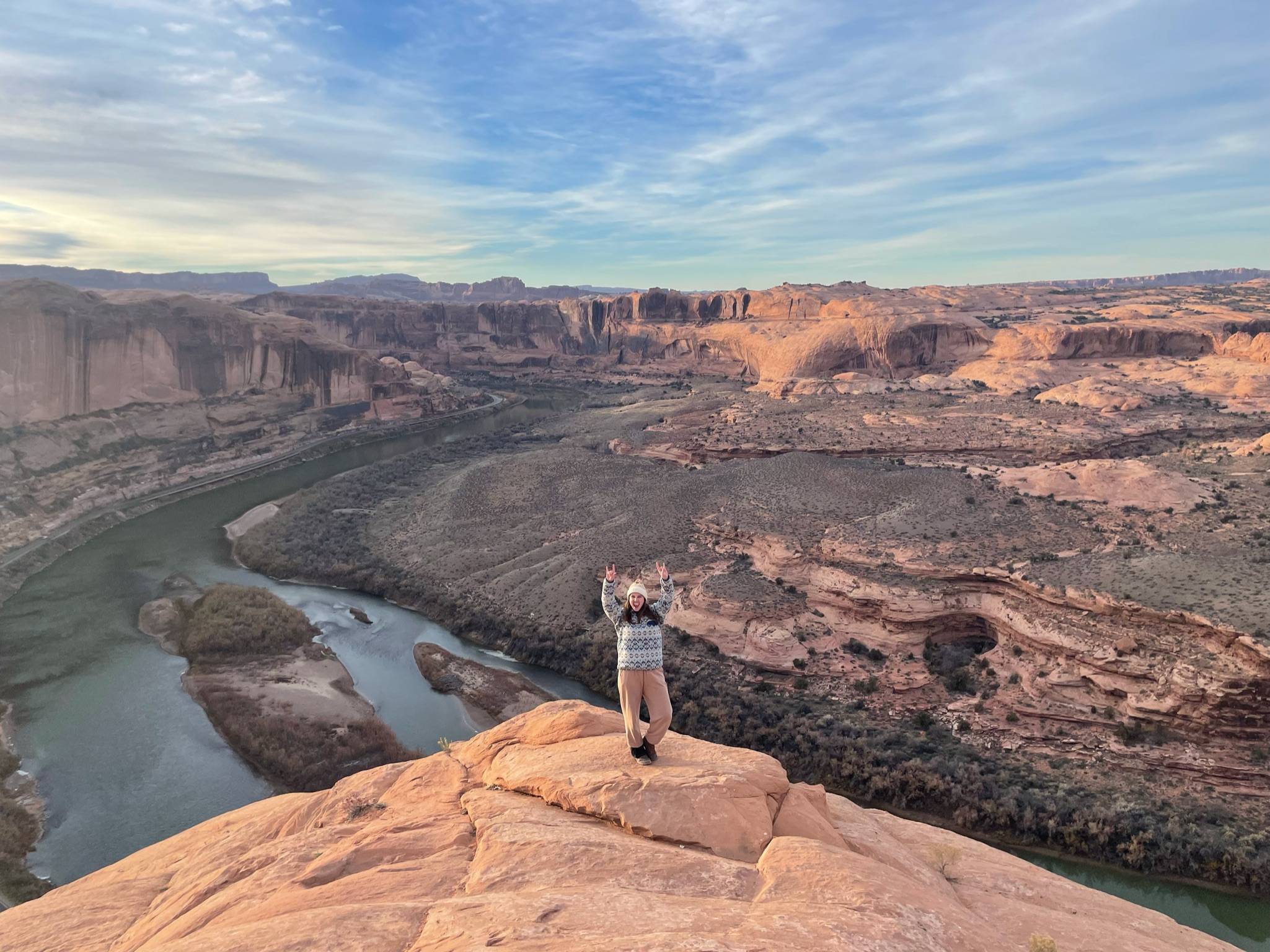 The beautiful view of the Colorado River from a lookout on the trail. Truly one of the most amazing views of the river I've ever seen, and I grew up on the Colorado River (shoutout Bullhead City, AZ).
This post was written by Maya, MODL's Director of Impact. Feel free to email maya@modloutdoors.com with any questions about her experience at Hell's Revenge, or for her amazing 5-day Moab itinerary.