Why MODL Just Makes Sense
So we've got this whole new "MODL the Utility Bottle" and you may be wondering…
What the heck does MODL bring me that no other
water-containing-thingamajig could possibly offer??
Bottles and bladders have had their day.
MODL Combines the best of both worlds: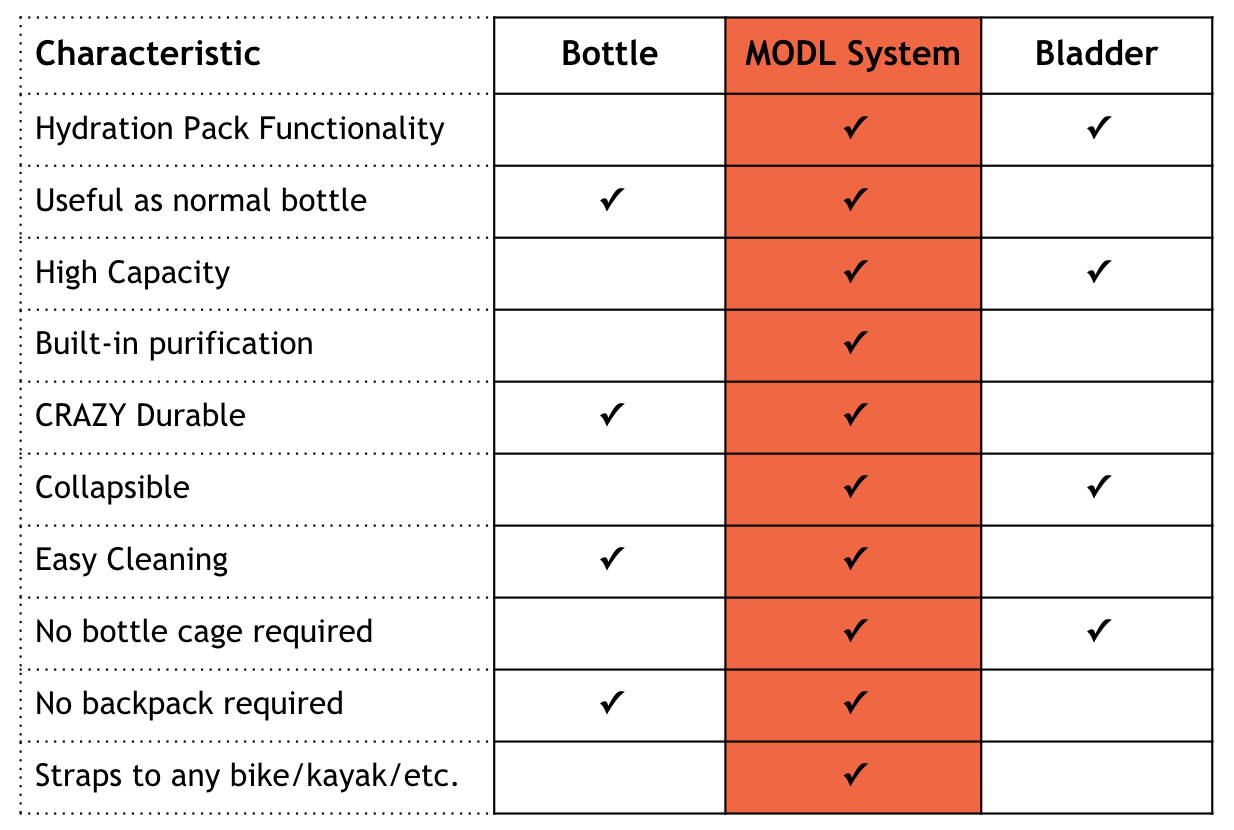 Want to really dive in?
Here is everything we love about MODL...
First thing's first, MODL is aiming straight at the infamous bottle drawer all adventurers are familiar with.
While any one bottle adds to this unnecessary collection, MODL was made to end it.
So besides having more drawer space.. what good is MODL for me?
- Well, MODL is good for the environment. Not only are the multitude of hydration products now made irrelevant by the swap of a cap, the secret killer is packaging. Yes, all those other products create waste, but they are also each are packaged individually. With MODL you don't have to buy multiple products just to throw away their packaging.
- MODL is made from silicone. While many bottles are made completely from plastic which will leach toxic chemicals over hundreds of years, silicone is made from sand (as opposed to fossil fuels) and is much better for the environment if discarded.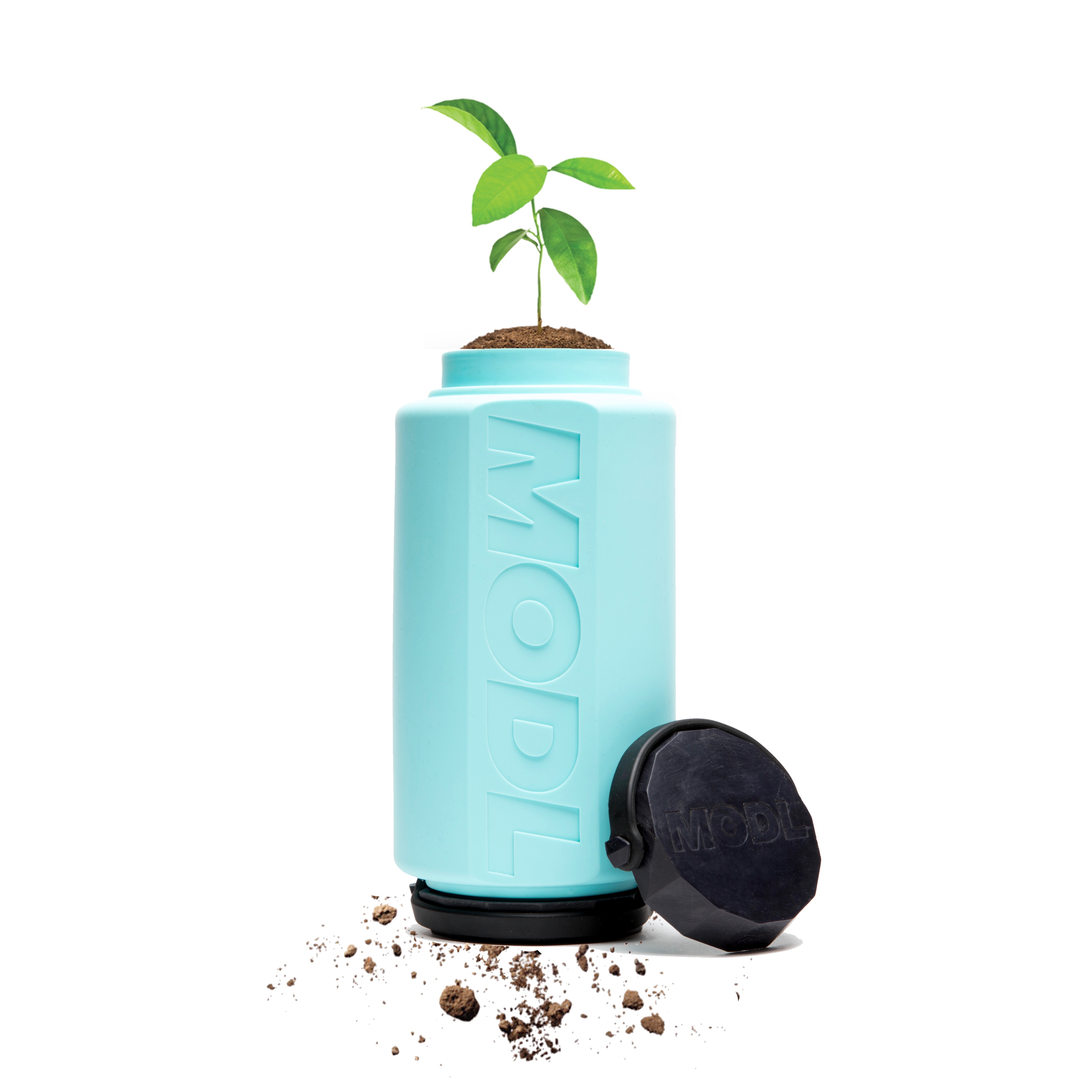 - Ever wish you just had what you needed? That is exactly what MODL is for. Water is the second most important ingredient for adventure (after you, of course) and knowing your water will work for you (and that you'll have enough) is important to taking that spontaneous leap.
- Grab your MODL and MODs and you've got everything you need. Biking, check. Hiking, check. Office, check. Multi-day spontaneous survival situation, check.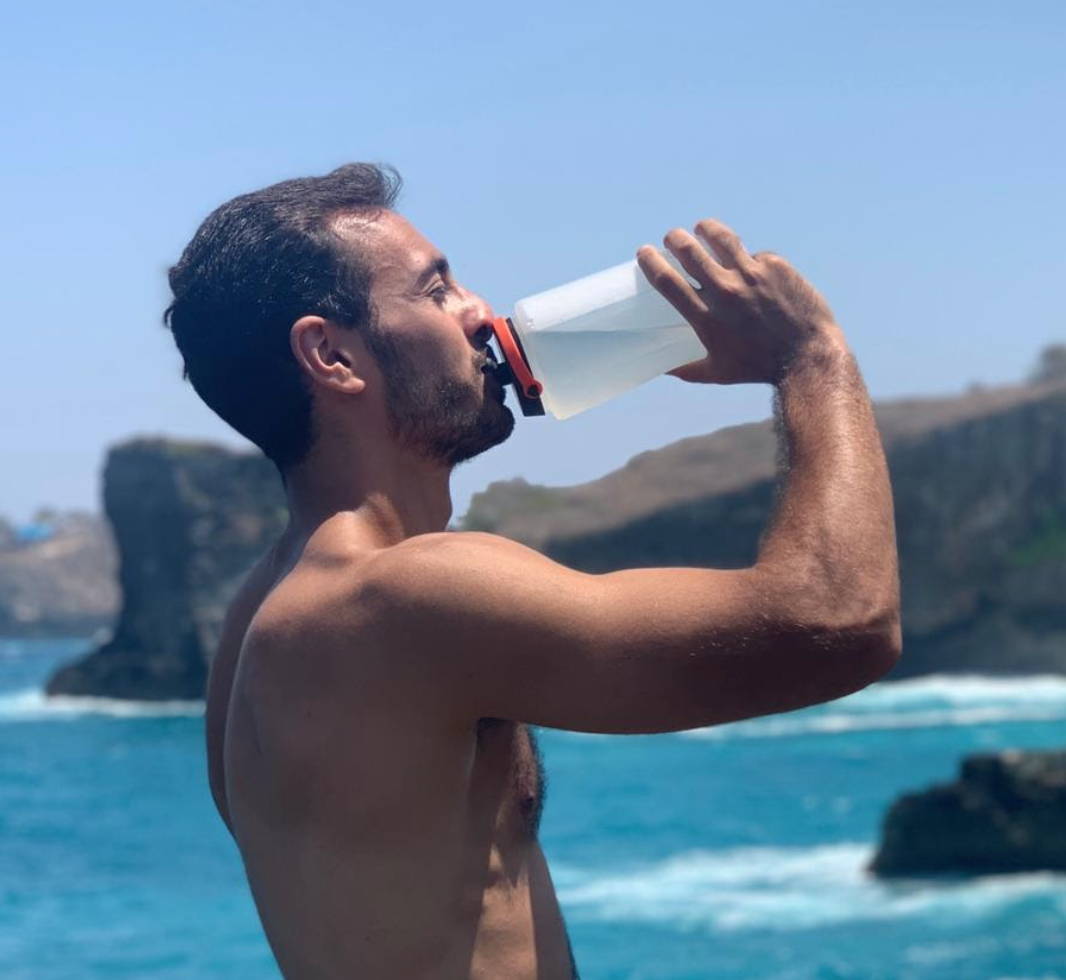 - Though MODL is small, it's adaptable like you. If you need MODL to fit, we guarantee you can make it work.
- LifeLoops and SuperLoops make sure MODL can strap anywhere and do so securely.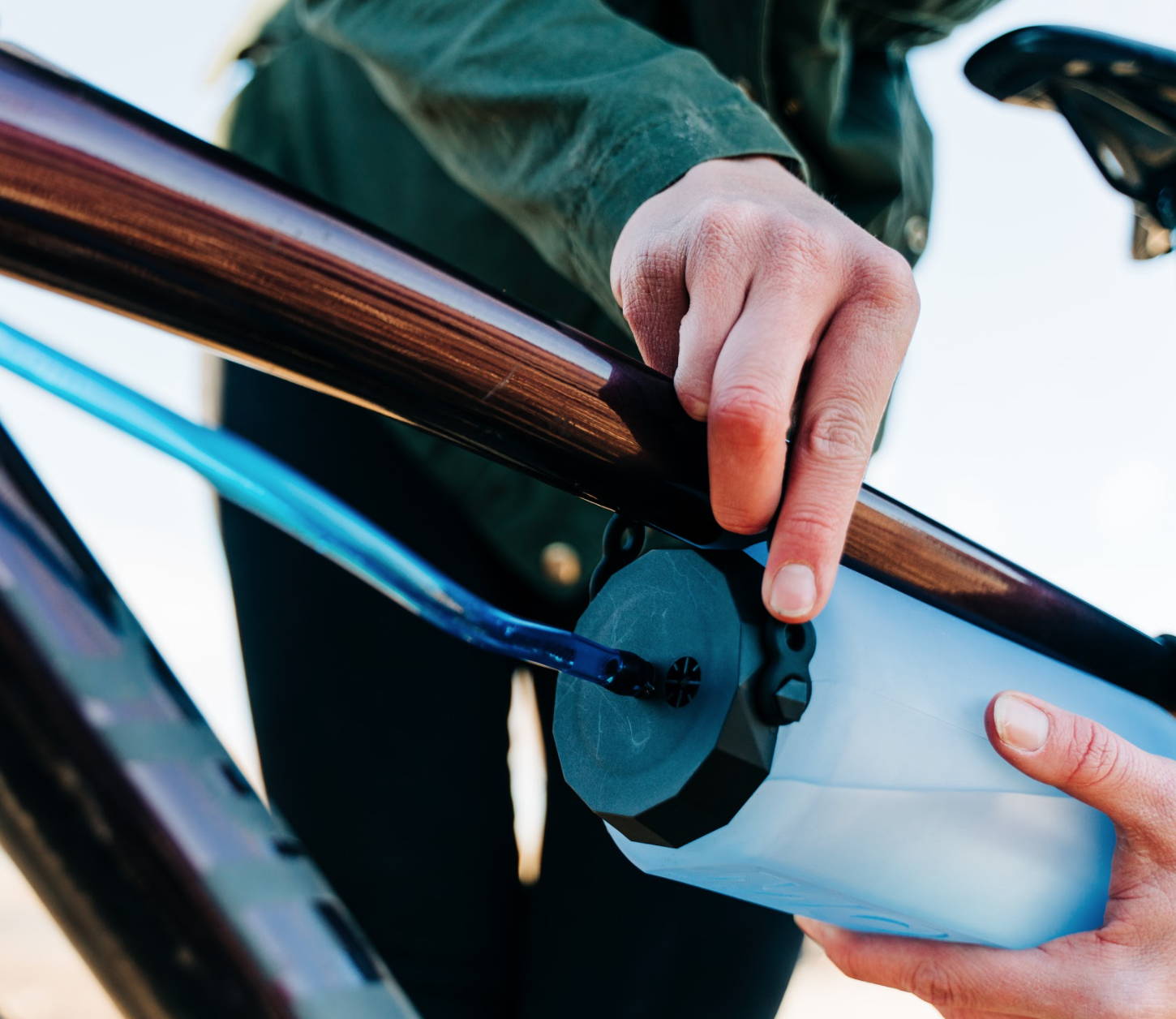 - Filters are great for filtering, bottles and bladders are great for drinking, but they've never worked well together. That ends with MODL. End to end, MODL is the best filtration system for personal hydration on the market.
- Pick how you filter, gravity for groups or inline as you drink.
- Other filtration bottles are rigid which means you've got to suck hard to get your water or do some strange press-n-pull. Because MODL is flexible, just by holding and squeezing a little, you put pressure on the water, forcing it through the filter, and into your mouth. Easy, fresh drinking.
- MODL is the only bottle that lets you filter AND choose how you drink your filtered water.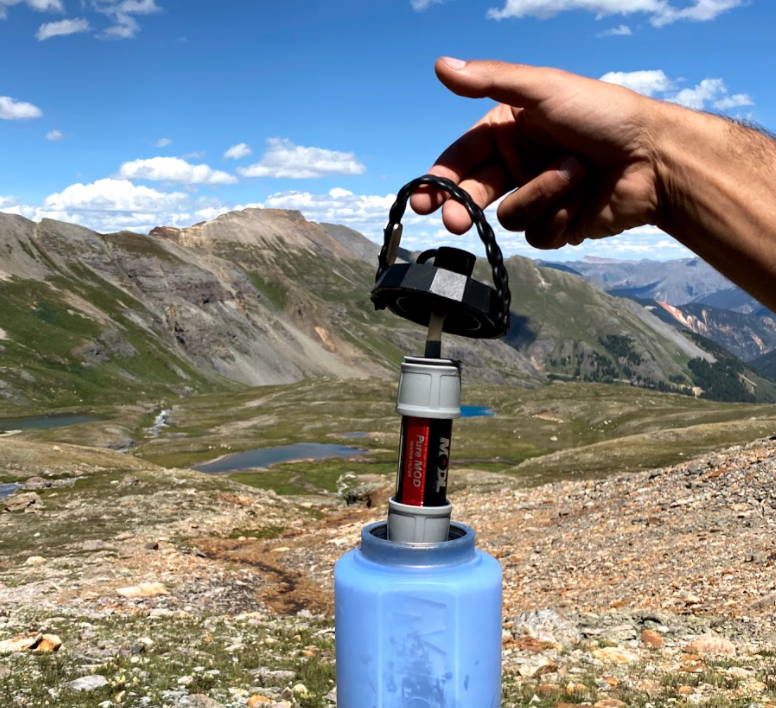 - Bottles dent and crack. Bladders rip and get moldy.
- MODL is flexible so it won't dent or crack yet it is much tougher than a bladder and easy to clean because of its double ends so it can last for years.
- For those wondering, we have never had a customer reach out about a ripped MODL :)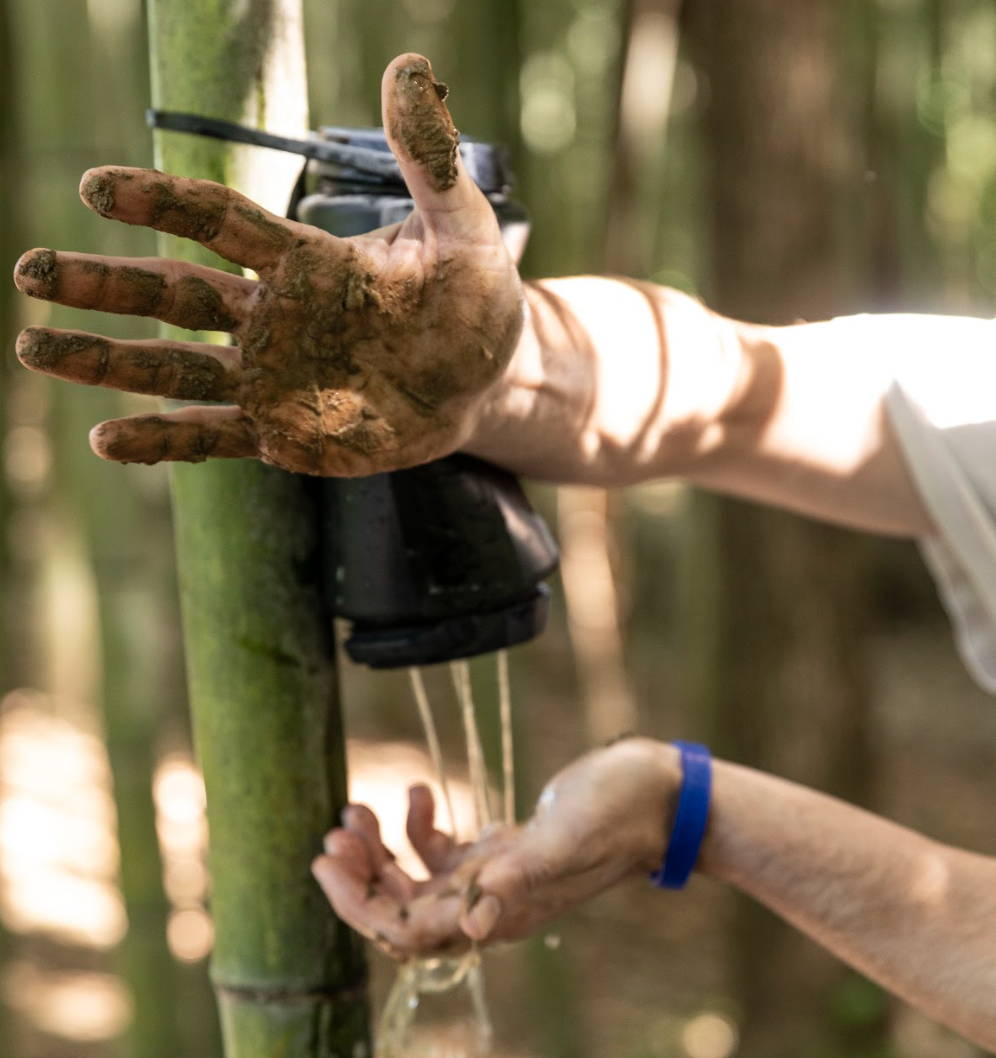 - You could call it a flex, but we are just telling you how it is. Flexible is the future.
- MODL is Collapsible but not at the expense of being a "bag of water"
- Rigidity has its conveniences, like being able to press the lever for ice at the machine.. but hold you back in so many ways. MODL knows there is a balance to be struck.
- No cup holder? Wedge between two seats
- Its comfy! Even as a neck pillow (don't knock it till you try it)
- It's hard to describe… but being flexible allows MODL to fit to you as opposed to you working around rigid gear. After using MODL you'll know what we mean and you won't want to go back to metal and plastic.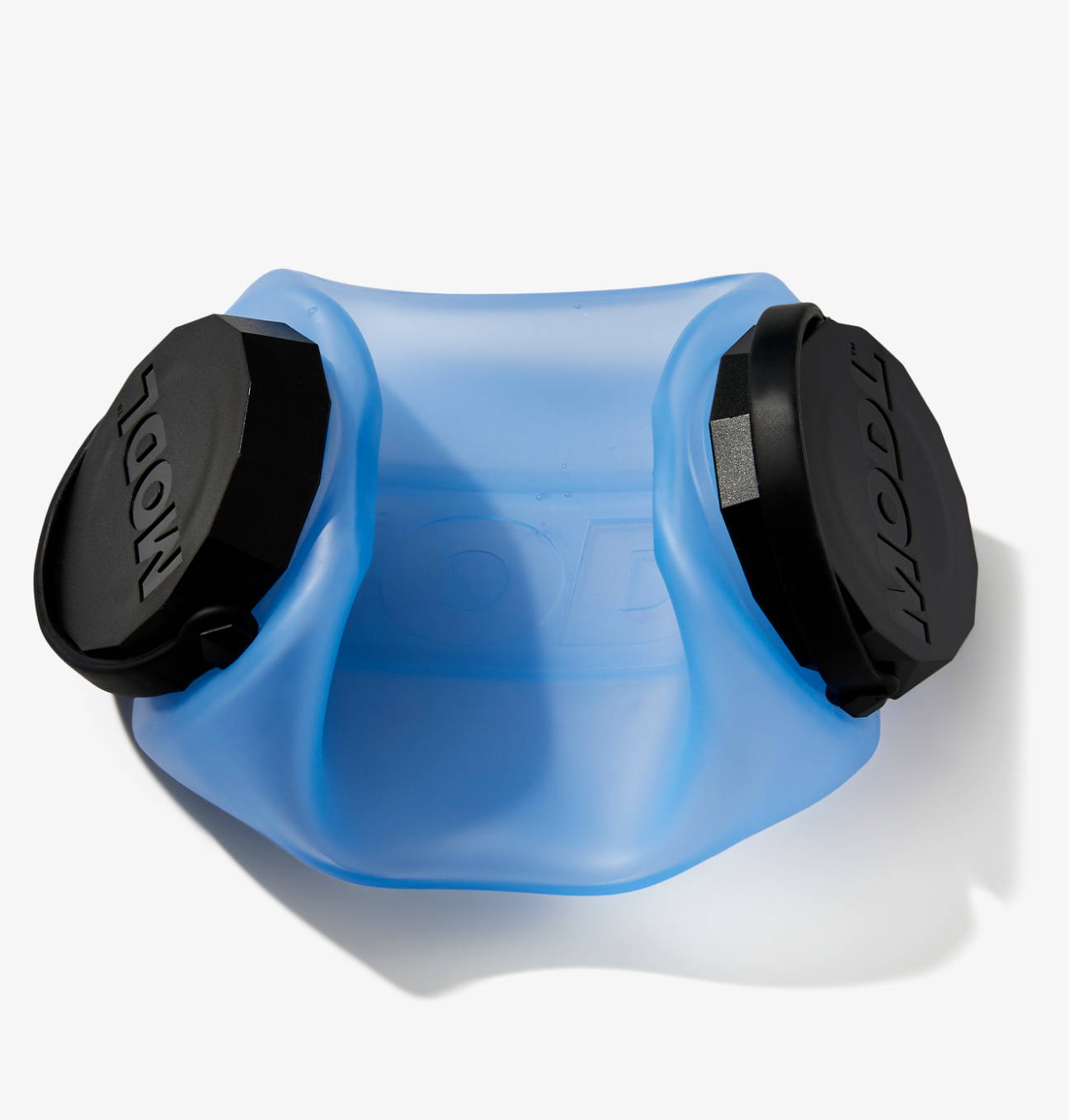 Plus, MODL is Just Cool!!
- It works perfectly as a normal bottle but transforms at the swap of a cap into whatever you need.
- And this is just the beginning - MODL is a growing system. While any other bottle is going to be exactly what you buy until you discard it, your MODL will grow and get even cooler as we come out with more MODs…
- Have any ideas? We'd love to talk :)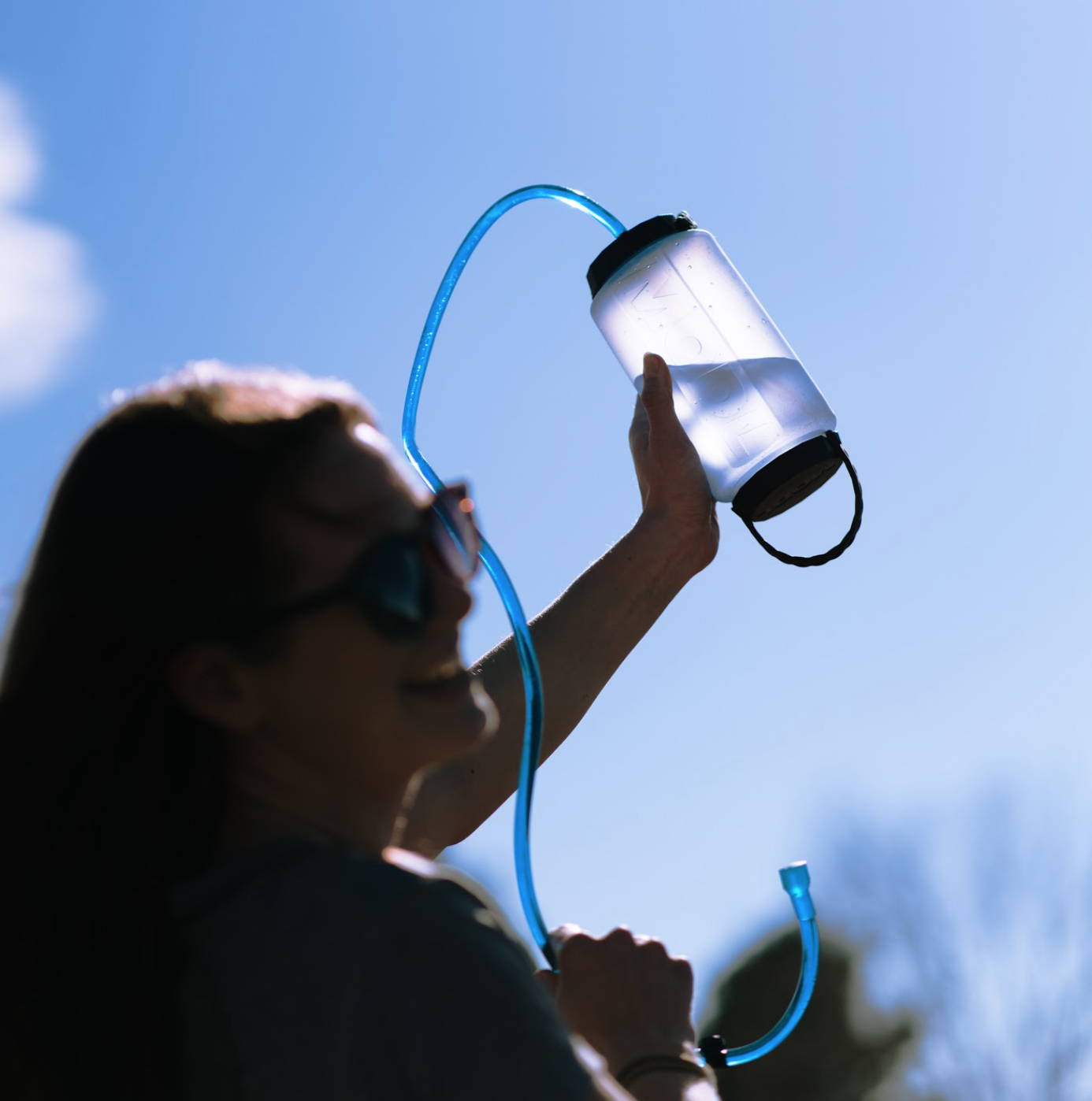 So that's our dissertation on why MODL kicks butt in the hydration market - yes we are up for our PHD in hydration. Nothing like MODL has ever existed and we are building a movement to make it the new standard. In the future, we will have a whole MODL Family built out and this is just where we are starting.
Grab a MODL and hold on for the ride.